2007-08 was a year of multiple personal crises as I faced cancer, divorce, five surgeries, the death of my father, and a series of difficult decisions for what one doctor told me was "the most unusual case he had ever seen." But I was lucky. I survived, and ten years later I am still drawing profound Life Lessons from the experience. I share a few of these here, in the hope that this may help others, as we collectively face different kinds of existential crises: both the immediate Conavirus scare, and the larger threat of Climate Change looming close behind.
(1) Seize the opportunity to grow, learn and change. If I had the chance to go back in time and skip the painful years of my treatment and recovery, I would not choose to do so. I am not the only survivor to feel that crises were a blessing in disguise, nor the only person to realize what really matters when we confront our mortality head on. Really grasping our own impermanence, and the loss of many things we love (including the ability to travel, go where we like, gather together, hug) – may be the greatest gift we can give ourselves, so we can more fully appreciate things we have taken for granted, and what we do have now. This is an opportunity to re-think all our priorities, re-evaluate our ways of living, doing, and being, and re-imagine the world in new ways.
(1) Know that it will be confusing. As I did when I faced cancer, we can look to experts and others who have experienced similar things for advice. But even they can't see the future or know everything we might want or need to know.  We can expect all kinds of reactions: denial, rage, fear, panic, grief, acceptance, love. We have a lot to grieve right now, with small and large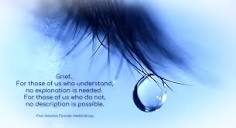 losses in our immediate and long-term futures. It may take time, even beyond the immediate crisis, to process and heal; and new crises may be looming. Both individually and collectively we will likely experience many emotions. Allow for it all, and don't try to rush to resolution. Slowing down and really feeling whatever comes up for us can be the best thing to do during times of tremendous uncertainty. Just trust that if we ride the waves, we will get to a clearer place where we will be able to really appreciate the lessons that are there to be learned.
(2) Be careful not to put your confusion onto others, and on the world. The impact of CoVID19 will be uneven. Some populations will be more vulnerable to the illness than others; some lives will be more impacted than others. Hold your own anxieties in check to better be there for those who most need it. The people who helped me the most during a time of tremendous personal turmoil were the ones who could hold space for me, who were able to seek out information for me when I couldn't face reading one more web page with the word "carcinoma" sprinkled through it, who kept their own feelings about my divorce and disease in reserve.
(3) Don't think you can out-plan it all. My cancer diagnosis helped me to realize that the best laid plans can turn on a dime, what we have one moment can be snatched from us without warning, and illusions of control are just that: illusions. But we can get better at responding to what happens, as it happens, in centered and clear ways. What can help? Slowing down, not proceeding with business as usual, listening more to others, and doing whatever helps you to stay centered and clear.
(4) Go inward to gather strength. We are being asked quite literally to go inward as we stay home and slow down from our normal routines. But how we go inward matters. Are we sitting in front of our computer screens, or TVs, numbing out, or fomenting anxiety for ourselves and others? Are we going about business as usual, just in "socially-distanced" ways? Or are we really going inward, to gather strength?
When I faced cancer, I learned the power of meditation: of calming and centering myself in order to face whatever I needed to face. I continue to meditate daily, which helps me to calm my own anxieties and better support others with theirs. We need people who can hold the pain of the world right now. That means sitting with our own pain and confusion, and meditative practices can really help. There are lots of on-line resources for developing or cultivating a practice of meditation. You could even sit together on-line with friends.
(5) Take in the profound nature of our interconnection. I believe the cancer I faced was partly the result of stressors I had lived with for years, as well as toxins in the environment. We face a different kind of disease now, but one that may also well be the product of environmental change. The spread of the disease makes evident our social interconnections; no walls can keep this virus out. (The idea that we can solve our social problems by building walls is equally an illusion.) We can expect more, future impacts on our lives as glaciers melt, sea levels rise, species go extinct, ecosystems are altered, people are forced to flee their homes, migrants get crammed into camps at borders. (Think about how vulnerable refugees may be to the Conavirus, with already difficult living conditions, and little soap to wash their hands…) I do not say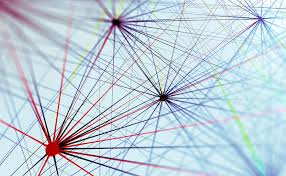 this to raise fears, only to see as clearly as we can what is in front of us, so we can make more conscious choices, as the CoVID19 is helping us to do now.
(6) Re-imagine and re-invigorate our social ties. To combat the silent enemy of the Conavirus, we are being asked to "distance" ourselves socially, and to work with "remote" connections. I suggest we change that vocabulary, and use this instead as a time to re-imagine and re-invigorate our interconnections. Pick up the phone and talk to someone you haven't called in a long time. Write handwritten letters to the people you love. Use Skype, zoom, or whatever – not just to do business, but to feel connected with each other during this time of social isolation. We can laugh, cry, and dance together on line, read stories to our nieces and nephews, entertain our elderly parents, or lean out our windows to sing with our neighbors, taking inspiration from our friends in Italy: https://www.youtube.com/watch?v=7NySV_U_voc
(7) Treasure this moment, right here, right now. Whatever you are doing: caring for a child or an elderly parent, searching for toilet paper, washing your hands, fretting over the latest news, recording your thoughts in a journal, talking with a friend: remember, you are alive, and you get to have this moment right now. How you live it is your choice. I think about the many moments I have been able to live, post-cancer – filled with experiences of joy, but also drudgery and pain – and I am grateful that I have lived them ALL much more fully than I would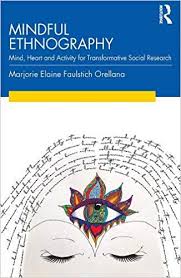 have had I not really grasped the fact that there are no guarantees in life, at all – except the fact that we do, all, someday, die. How do you want to live this moment, here today? What really matters to you?
Note: I develop these ideas in different ways, and apply them to social science research, as well as to the larger aim of social transformation, in my latest book: Mindful Ethnography: Mind, Heart and Activity for Transformative Social Research (Routledge, 2019). 
https://www.routledge.com/Mindful-Ethnography-Mind-Heart-and-Activity-for-Transformative-Social/Orellana/p/book/9781138361041